The Virtues Project™
It's just 5 strategies and a bunch of virtues.
Go to any Introductory course and you will do activities that introduce you to each of The Virtues Project™ strategies and give you some experience with it and understanding of it.
And that's it.
Then, you take those strategies and apply them in your world.
Whether your world is your life, your marriage, your relationships, your family, your work where you are an employee…
or your work where you are in charge…
you can apply The Strategies of The Virtues Project™ in ways that are appropriate and meaningful. You can use those strategies and virtues to nurture yourself, to parent, to be in relationships, to lead, to teach, to be.
For the official Virtues Project website: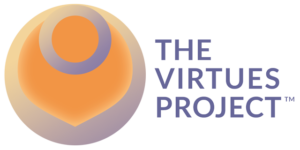 For some fabulous videos about the project and the strategies: